Aftercare Community in DR Congo, Africa
THE GOMA PROJECT
Help FACT build an Aftercare Community in the DR Congo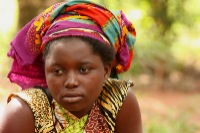 FACT Alliance is partnering with Africa New Day in the Democratic Republic of Congo to work on the building of a Transitional Aftercare Community (a network of safehomes) for victims of sexual violence and exploitation. If you are unaware of the tragic state of this country please read Derek's blog entry
HERE
.
Derek is our Director of International Initiatives - he and his wife Andrea were once stationed in Zaire [DR Congo] and were evacuated back in 1991.
Women in our community will be healed, restored and given valuable life skills, including trade skills such as sewing, to help them create and sustain new lives after tragedy.
THE FIRST HOME HAS BEEN PURCHASED!
Below are pictures of our first property and two of the women, Annette & Komeza, who are being housed, cared for and trained.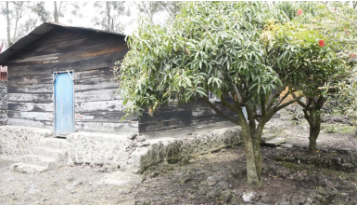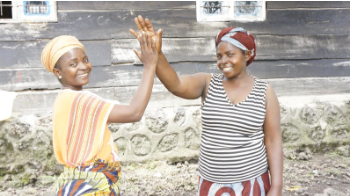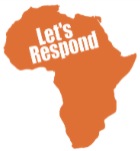 WE NEED SEWING MACHINES! Watch this 90-second video to learn why, then click on the button below to donate a machine.
PHASE I - Aquire Land

We are currently looking at different properties in the region of Goma. The values so far have ranged from $13,000 - $92,000, but they must meet the specific requirements to ensure safety. This will require donations to our general Congo Fund in order to assure the money will be in place when the right property emerges.

PHASE II - Adopt & Build Homes

A single home within the Aftercare Village can cost as little as $5000-$15,000. When we are ready to launch the building project, we will be looking for people like you to "Adopt A Home" and consider how you can raise $5000-%15,000 via your social network, friends, family, business, church or school groups.

PHASE III - Ongoing Support

Once the Aftercare Village is up and running, we will need people to commit to keeping it operational.

PLEASE CONSIDER JOINING OUR EFFORTS BY CONTRIBUTING ANY AMOUNT TO THE GENERAL "CONGO FUND"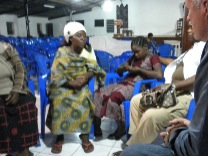 FACT Alliance's Derek Ketcham interviewing rape victims at Africa New Day.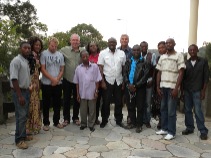 FACT Alliance's Derek Ketcham with the staff at Africa New Day.