Every dollar counts...donate or purchase items to fund aftercare for victims
Every donation or purchase goes to FACT Alliance's support of Aftercare Homes both internationally and here in the United States. Your generous support has helped us restore victims who have been trafficked into the sex trade.
Our black t-shirt or ladies tank top will show your support of FACT Alliance's aftercare efforts.
Cause related bracelets are a great way to show your support and open conversations about the issue. ($5.00 will cover bracelet & shipping.)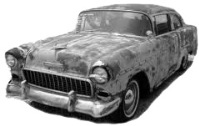 You can donate your tired, old junker car (or your fancy, expensive one!) and know the proceeds are going to work for victim aftercare. And it's a great tax write-off for you!

"A fast-paced mystery...you won't put it down until you've unlocked the secrets and lies to find the truth."
- Judith McCreary, Co-Executive Producer Law & Order: SUV, Criminal Minds & CSI

A gripping tale set against the backdrop of human trafficking. A portion of the author's profits from the sale of this book will go to the Let's Respond campaign to benefit the aftercare of victims of human trafficking. (Price includes shipping)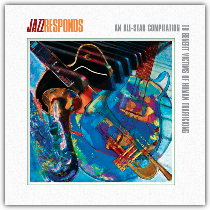 Some exciting jazz luminaries have banded together to help raise money for Aftercare Homes! This star-studded compilation CD is available for a limited time only. Click the button below for a list of artists and to purchase your copy.
Are you an Artist/Performer?

Join our growing roster of celebrities and musicians who have recorded short videos for FACT Alliance's YouTube Campaign.

Reach out to your audience - large and small - to help spread the word. It's as easy as using your cell phone video camera!