F.A.C.T. Alliance : Fight Against Child Trafficking
FACT Alliance is a coalition of activists created to fight the terrible tragedy of Human Trafficking, the Global Sex Trade and Modern Day Slavery. Our focus is on partnering with existing organizations in the building of Aftercare Facilities for victims around the world through our "Let's Respond" Campaign via Public Awareness and special Fund Raising Initiatives.
MISSION STATEMENT
The FACT Alliance [a California 501(c)3 Non-Profit Charitable Foundation] exists to raise funds and partner with existing credible organizations in order to support the Global Fight against Modern Day Slavery, Child Sexual Slavery and Human Trafficking.
Our primary efforts are to...
...raise public awareness of the issue of Human Trafficking and Modern Day Slavery, particularly as it relates to Child Sexual Slavery and Exploitation
...partner with existing organizations to financially support the work they are doing in various areas relating to the fight against the Child Sex Trade, Sexual Slavery and Human Trafficking.

...engage the artistic community in the issue and create platforms in which they can mobilize their fan bases to join the effort via awareness campaigns or fundraising campaigns.
FACT Alliance | P.O. Box 1824 | San Juan Capistrano, CA 92693 | (949) 226-4254

Tony Guerrero oversees many of our project initiatives, leading teams of volunteers as they organize and execute various functions, from marathons to concerts to silent auctions. He is a noted jazz artist whose multiple solo CDs have led to international tours and a worldwide following. He also served for eleven years as Creative Arts Director at Saddleback Church (Pastor Rick Warren/Purpose Driven Life) where he not only led arts programs but participated first hand in global social justice initiatives.
tony@letsrespond.com
Director of International Initiatives& Faith Based Initiatives
Derek draws on 25 years of experience working in the non-profit industry, and 20 years of living and serving cross-culturally in places like Madagascar, D.R. Congo, and France. His global perspective and heart for social justice empower him as an advocate for victims of child trafficking and those at risk.
Derek holds a Masters degree in Theology/Cross-cultural studies from Fuller Seminary and an undergraduate degree in Business/Human Resources Management.
He currently resides in Orange County with his wife, Andrea, and three children.
derek@letsrespond.com
Director of Domestic Initiatives

Arlene Irion has been involved in local and federal law enforcement as a paralegal and intelligence analyst for the past 12 years. Her expertise is related to commercial sexual exploitation of children. Arlene was the recipient of Federal awards for her intelligence work in assessing the issue of prostituted children in Southern Central California and for the formation of a Federal law enforcement task force to effectively address the problem. Arlene received her undergraduate degree in Liberal Studies from California State University, Northridge, and her Master's Degree in Criminology from Boston University. She brings a passion for righteousness and justice and a tender heart towards the innocent children who have been sexually exploited and victimized.
arlene@letsrespond.com
Director of Project Initiatives
Andrea Ketcham has worked directly reaching out to runaways in Hollywood, the urban poor of L.A., and impoverished families in Mexico. She spent 15 years on assignment to Europe and Africa.
Along the way, she would develop her musical talents, studying at a reputable jazz school in France, and producing an album with an acclaimed French pianist.
andrea@letsrespond.com
Director of Campus Initiatives & Student Groups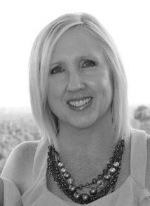 Terri Briones graduated from CSUF with a degree in human services. Her humanitarian spirit has led her to work as the V.P. of Philanthropy for National Charity League focusing on the homeless population and foster children. Her compassionate nature has taken her to third world countries to help build homes for the impoverished as well as working with and supporting those who are affected by Alzheimers through the Alzheimers Association. Today, her passion lies in educating students and the community about human sex trafficking and slavery, and assisting survivors of these crimes. She has been a successful business owner and is a Southern California native who enjoys spending time with her husband and four children.
If you have questions about starting a campus chapter of Let's Respond, email Terri at
t
erri
@letsrespond.com

Christi Pettus is a senior staff accountant with Fleming, Cronmiller & Associates (Certified Public Accountants). She earned her Master of Science in Taxation from Cal State Fullerton. She also has a Masters in Business Administration and a big heart for charitable work. When not in the office, Christi loves to spend her time with her physician husband and her twin son and daughter.
christi@letsrespond.com
Social Media Director / Intern
EMAIL US
HERE
IF YOU'RE INTERESTED!
When you donate to FACT Alliance, we are committed to making sure your money is dedicated towards victim restoration and the fight against human trafficking and child sexual exploitation.

The money is distributed towards organizations that are actively building Restoration Homes, towards existing reputable homes or programs dedicated to victim aftercare, or towards fundraising initiatives.

Currently, FACT Alliance has no paid staff and does not utilize office space*. It is our intention to see that every dollar goes directly towards:

- Funding Aftercare
- Public Awareness
- Covering actual costs, not overhead or salaries

(*We realize that this could change as our organization and activities grow.)
How do I know you're giving the money towards good organizations?
We are honored and privileged to receive your donations and believe it to be our utmost responsibility to appropriately distribute these funds to homes and organizations that truly invest in the restoration of these victims. To that end, we have established a FACT Vetting Committee that is comprised of multi-disciplinary experts in the field of child sexual exploitation. This committee will review and screen all potential recipients of FACT funds.
Who is on the FACT Vetting Committee?
Steven Schoger, Psy.D
CEO, Interface Psychological Services
Clinical Director, Grace Counseling Group
Carissa Phelps, J.D., M.B.A.
Visit:
http://www.carissaproject.com
Phil Ludwig
Founder, CEO Faces of Slavery
Director, CEO Julian Youth Academy
Retired Law Enforcement Officer
Melissa Snow
Director, Anti-Trafficking Program, TurnAround Inc.
Morgan Perry
Executive Producer, Documentary
"Sex+Money: A National Search for Human Worth"
Arlene Irion
V.P. Domestic Initiatives, FACT Alliance
Intelligence Analyst, United States Department of Justice
Interested in starting a Let's Respond Campus Club?